Winter is finally here! Tis a bittersweet moment as we approach the 8th and final season of Game of Thrones®. There will be plenty of watch parties, and most likely plenty of crying (especially when it's all over, and there are no more episodes left). With the epic series coming to an end, super fans of the series want something to remember what will go down as one of the greatest show of all time. We've compromised a list of the best gifts for Game of Thrones® fans. Whether you're Team Stark, Team Targaryen, or Team Bolton (yes, I'm judging you), we have the perfect gifts for pledging your alliance.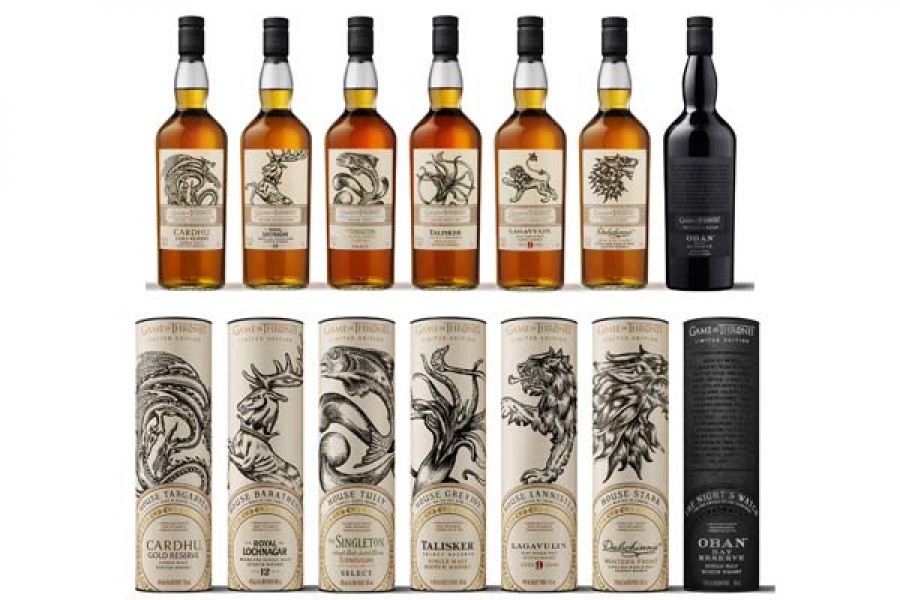 Game of Thrones Scotch Collection
It's only right that we start with whisky. Game of Thrones has collaborated with some of the world's finest Scotch brands to release this limited edition collection. Each bottle is from a different distillery, representing a different house from Westeros. The partnership was well thought out, as the distillery representing the Targaryens was founded by women, thriving in a male dominated industry (much like the Mother of Dragons herself), while the distillery representing the Greyjoys is located off the shores of the secluded Isle of Skye. Learn more, or order this classic gift from HERE.
- Talisker Game of Thrones House Greyjoy Select Reserve Single Malt Scotch Whisky
- The Singleton of Glendullan Game of Thrones House Tully Select Single Malt Scotch Whisky
- Royal Lochnagar Game of Thrones House Baratheon 12 Year Old Highland Single Malt Scotch Whisky
- Lagavulin Game of Thrones House Lannister 9 Year Old Islay Single Malt Scotch Whisky
- Dalwhinnie Game of Thrones House Stark Winter's Frost Highland Single Malt Scotch Whisky
- Clynelish Game of Thrones House Tyrell Reserve Single Malt Scotch Whisky
- Cardhu Game of Thrones House Targaryen Gold Reserve Single Malt Scotch Whisky
- Oban Bay Game of Thrones The Night's Watch Reserve Single Malt Scotch Whisky
- Johnnie Walker White Walker Blended Scotch Whisky.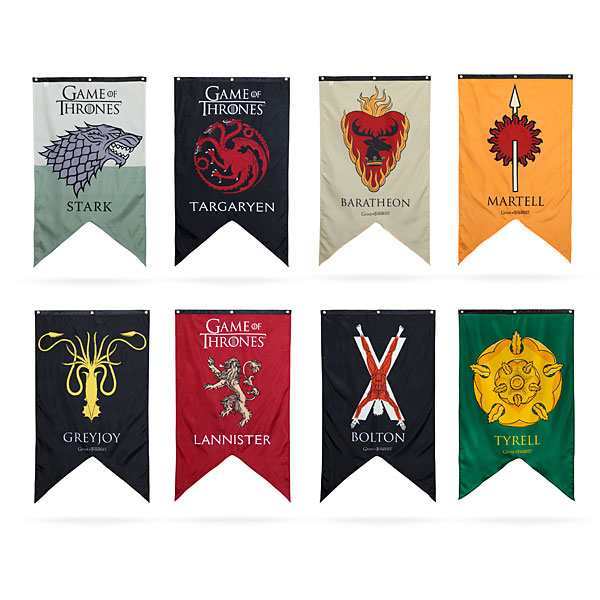 Game of Thrones House Banners

Hosting a watch party this season? Let your guests know your allegiance immediately with these house banners. Choose from Arryn, Baelish, Baratheon, Baratheon of Dragonstone, Bolton, Clegane, Frey, Greyjoy, Lannister, Martell, Mormont, Stark, Targaryen, Tarly, Tarth, Tully, and Tyrell. Available HERE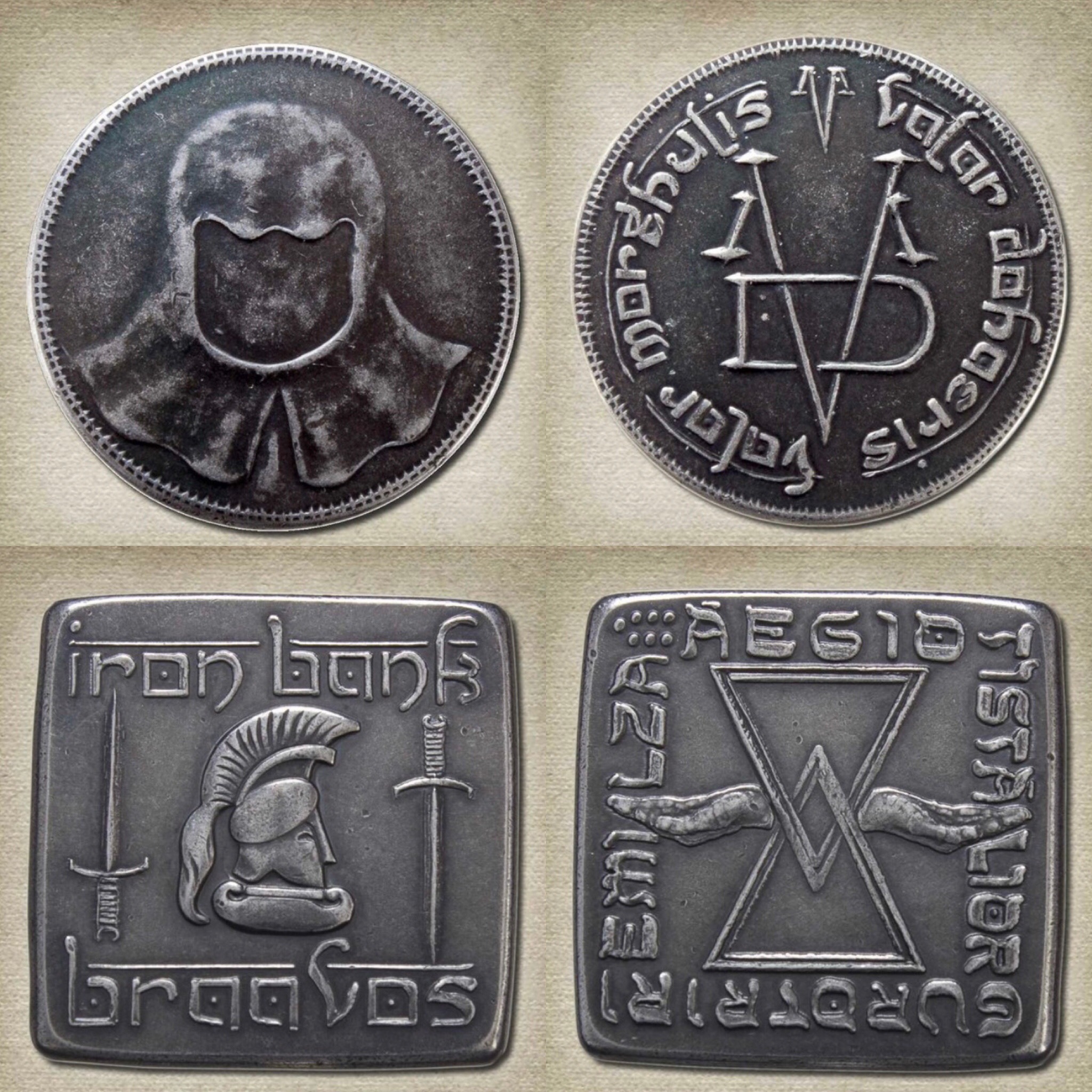 Iron Coin of the Faceless Man or Braavosi Iron Square

Caught in a jam and in need of a favor? Chances are, possessing one of these two coins can get you out of it. The Faceless Man coin was given to Arya Stark by the mysterious assassin Jaqen H'ghar, denoting association with the organization of the Faceless Men. The Iron Square hails from the Free City of Braavos, minted by the prestigious and secretive Iron Bank. Both coins are treated to look as if it has been handled and circulated, with no two coins looking exactly the same. The perfect gift for the Game of Thrones fan who is also a collector. The Iron Coin of the Faceless Man can be purchased HERE.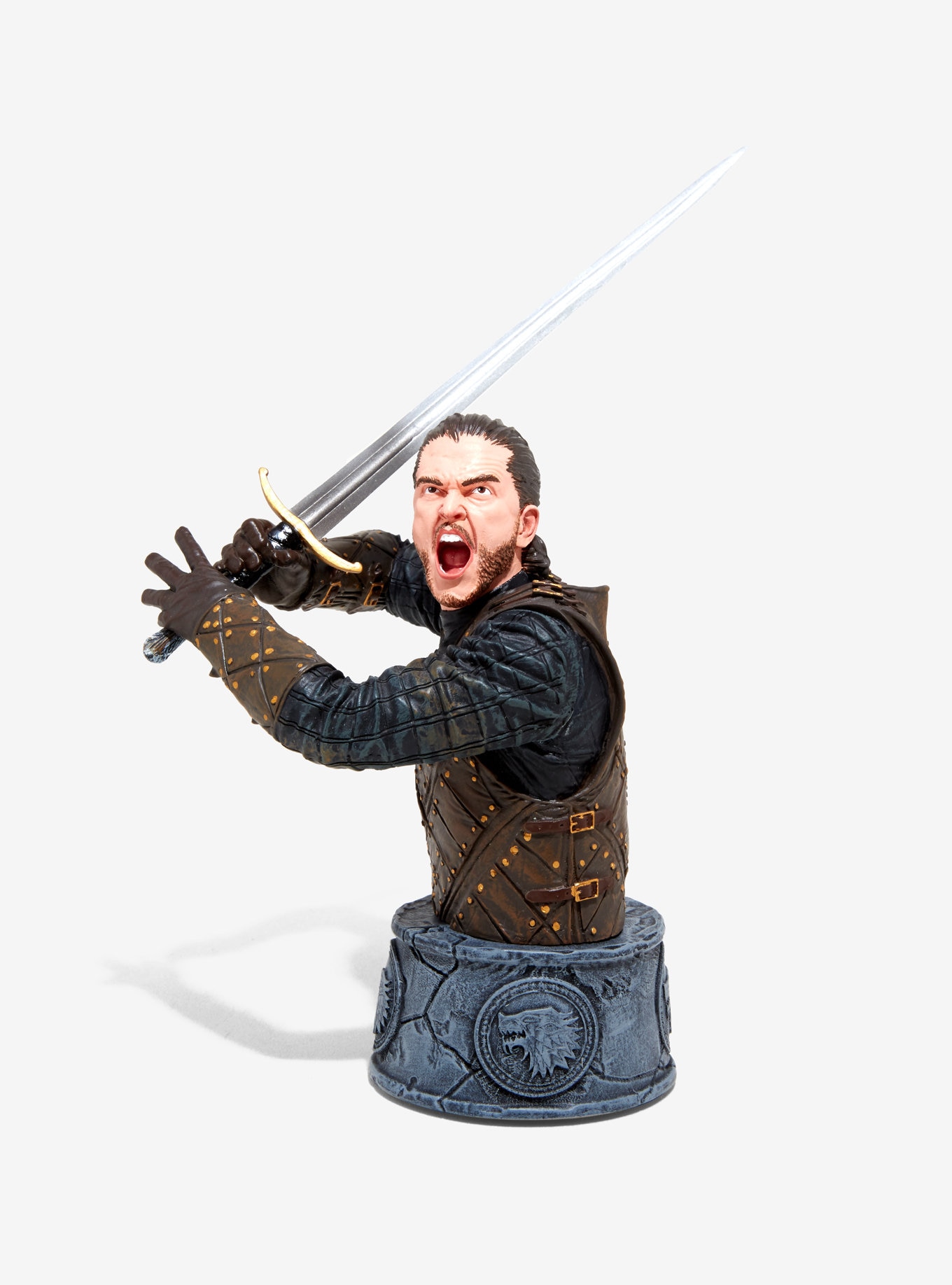 Jon Snow Battle of the Bastards Bust

Commemorate one of the most iconic moments of the series with this limited edition bust. Only 1250 of these were made. Get yours HERE while you can.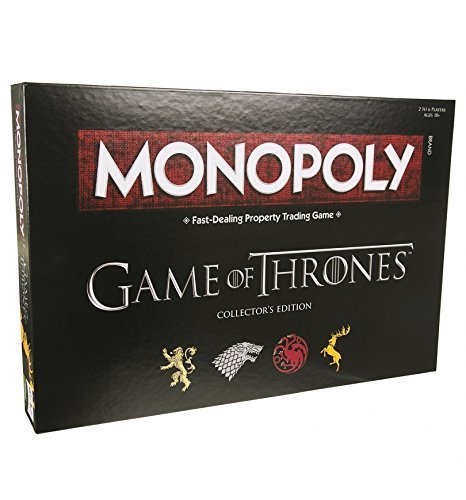 Game of Thrones Monopoly Game by Hasbro

Buy, sell, and trade properties of the seven kingdoms, as you build your empire on the way to claiming the Iron Throne. Be prepared to make some new enemies with this gift. Available HERE.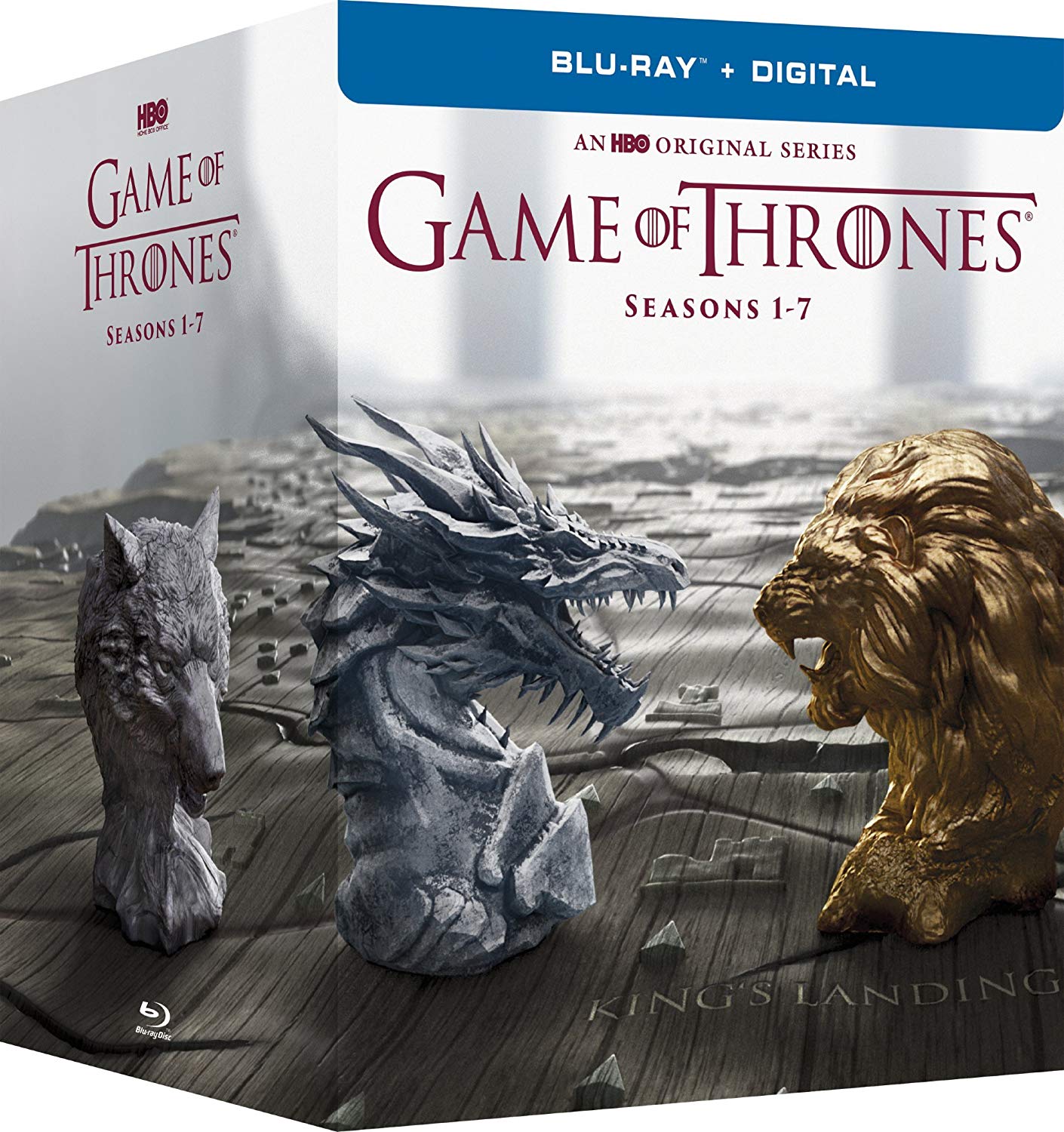 Game of Thrones Season 1-7 Blu Ray Set

Sad that the show is going away? Well, the good news is, you can watch the whole series over and over again. And when you're done re-watching the series, you can watch the hours of bonus footage covering behind the scenes moments, as well as the rich history of Westeros. I'm personally waiting for the complete set including season 8, but if you can't wait until Christmas, you can purchase the first 7 seasons HERE
Mar 20th 2019