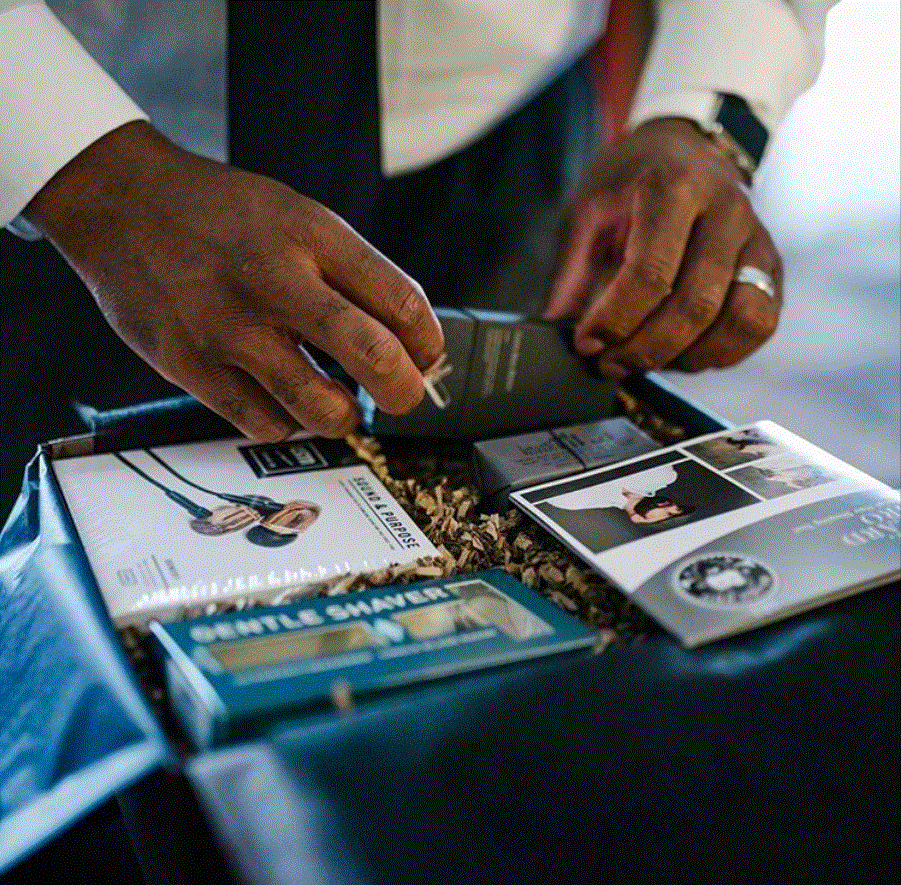 Dedicated Gift Whisperer
Our concierge service provides you with a designated Gift Whisperer. The Gift Whisperer is here to help you every step of the way to find and deliver the perfect gift. Whether it's for Christmas, retirement, or an anniversary, we've got you covered. Even if you have a theme in mind, or have no clue where to start, we will find you high-quality items and personalize them into excellent gifts. With access to over 20,000 products from ultra-quality brands, we will curate the best gift boxes efficiently and painlessly. We'll do all of the work, and you can sit back with the satisfaction that your gift reigns.
Why purchase a gift from A Gentleman's Trove?
We Understand Men. Whether a man is into golf, tools, drinks, or shoes, there is one thing men all have in common when wanting gifts: quality. A man appreciates a good quality gift and buying one shows that you know and care about that. If you are looking to purchase a memorable gift we have the best selection of gifts to offer.
We specialize in:
Bar/Man Cave Gifts (Note: We do not sell alcohol)
Golf
Sports Memorabilia
Cigar Accessories (Note: We do not sell tobacco)
Everyday Carry, Pocket Knives and Multi-tools
Outdoor/Travel Gear
Tech
No Extra Fees or Commitments
Contacting us is completely risk-free! There are no commitments, subscriptions, or hidden fees involved. Contact us below to get started on with our concierge service through one of our Gift Whisperers.
Include these details in your inquiry:
Recipient's name

Your budget range

Gift theme

Preferences

Any additional information you'd like us to know about the recipient.

Preferred date of delivery (a minimum of 7-10 business days needed per order)
or click HERE for some of our curated, customizable boxes.