Christmas is near, still not clear on what to get your honey this year? Have no fear, A Gentleman's Trove is here! We have compacted an awesome list of 6 different gifts that would make the perfect holiday present for any of the special men in your life.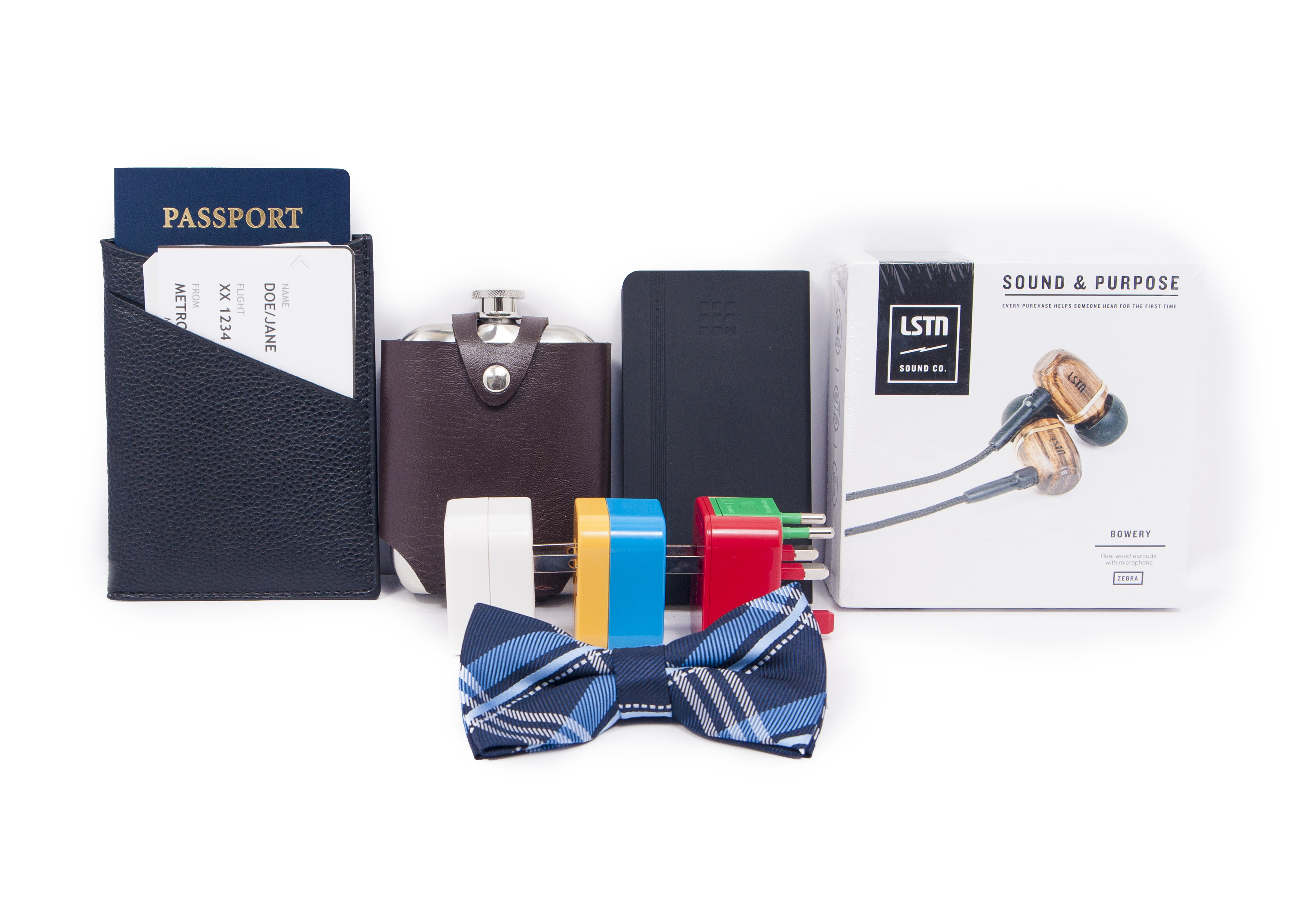 We're starting off the list with our International Jet Setter box which is THE perfect gift for the frequent flyer gent. This collection includes all of the travel essentials each made with the highest grade quality. In this box, you will receive 4000 mAh Power Bank Charger by MOLESKINE, an RFID Passport Sleeve by DASH WALLETS, a pair of Zebra Wood Bowery Earbuds by LSTN SOUND CO. In addition, you also get the 5-in-1 Universal Travel Adapter + USB from FLIGHT 001, Admiral™ Stainless Steel Flask and Traveling Case by VISKI, and to top it off a Pre-Tied Bow Tie to always stay looking sharp.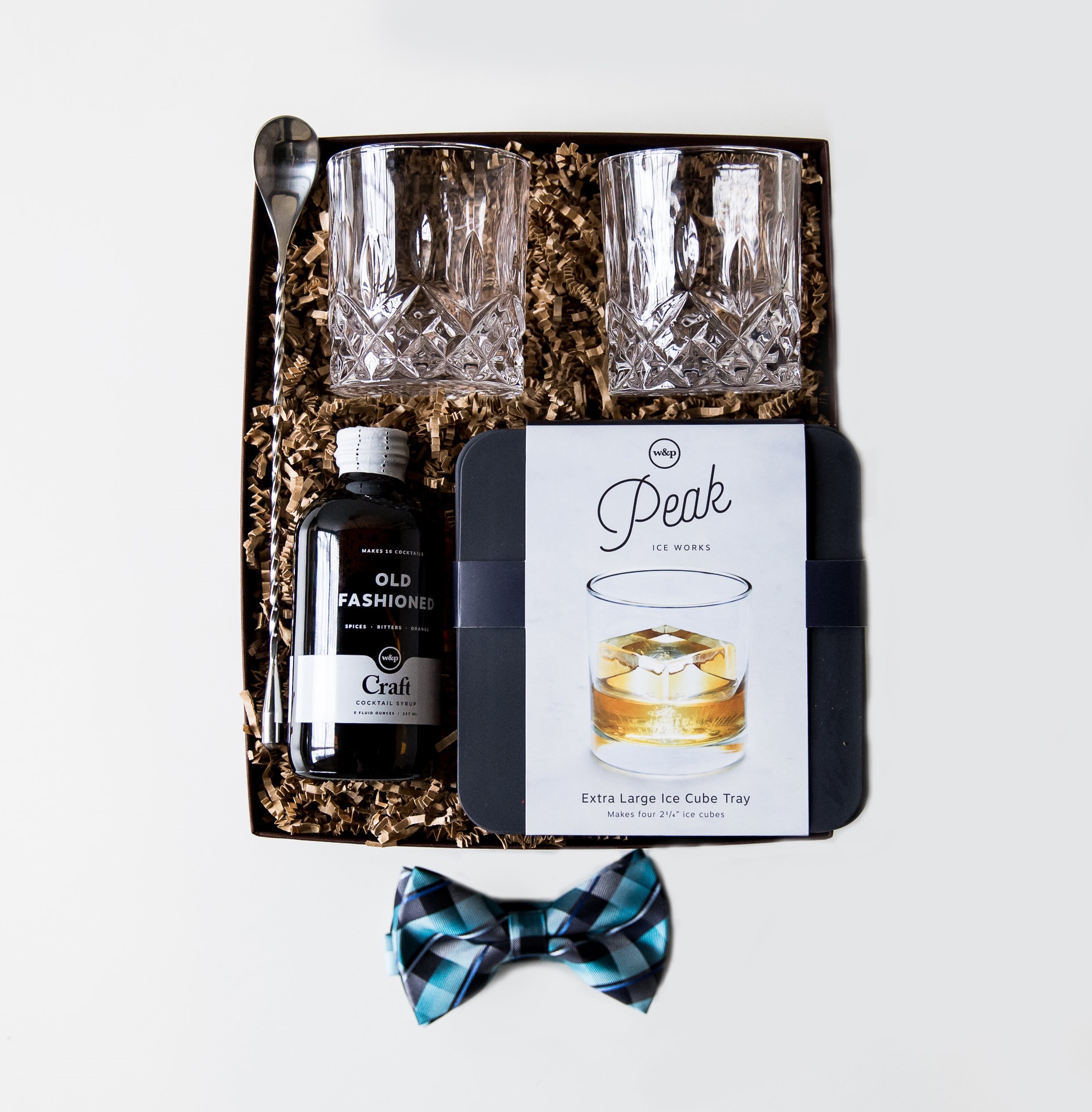 2.The Speakeasy Host: Old Fashioned Kit
This second gift lands our list for being an all-around great gift! The old fashion kit comes fully equipped (without the alcohol) to make the perfect… you guessed it, Old Fashioned cocktail! Have the choice of your choice of cocktail syrup, two tumblers, and of course the supreme icecube tray. All together this completes a perfect ideal gift with as much taste as it has class.

3.KeySmart Pro w/ Tile Location Tracker
Now, this guy right here is super cool and perfect for any tech-savvy gent that likes showing off cool gadgets or just anyone that always seems to forget their keys. The KeySmart with Tile allows you to track your missing keys on a map with the Tile app on your phone. If your keys are missing around the house, use the app to make your KeySmart Pro play a tune so you can find them faster! Lose your phone? Press the Tile™ button on the KeySmart Pro twice, and your phone will ring, even on silent!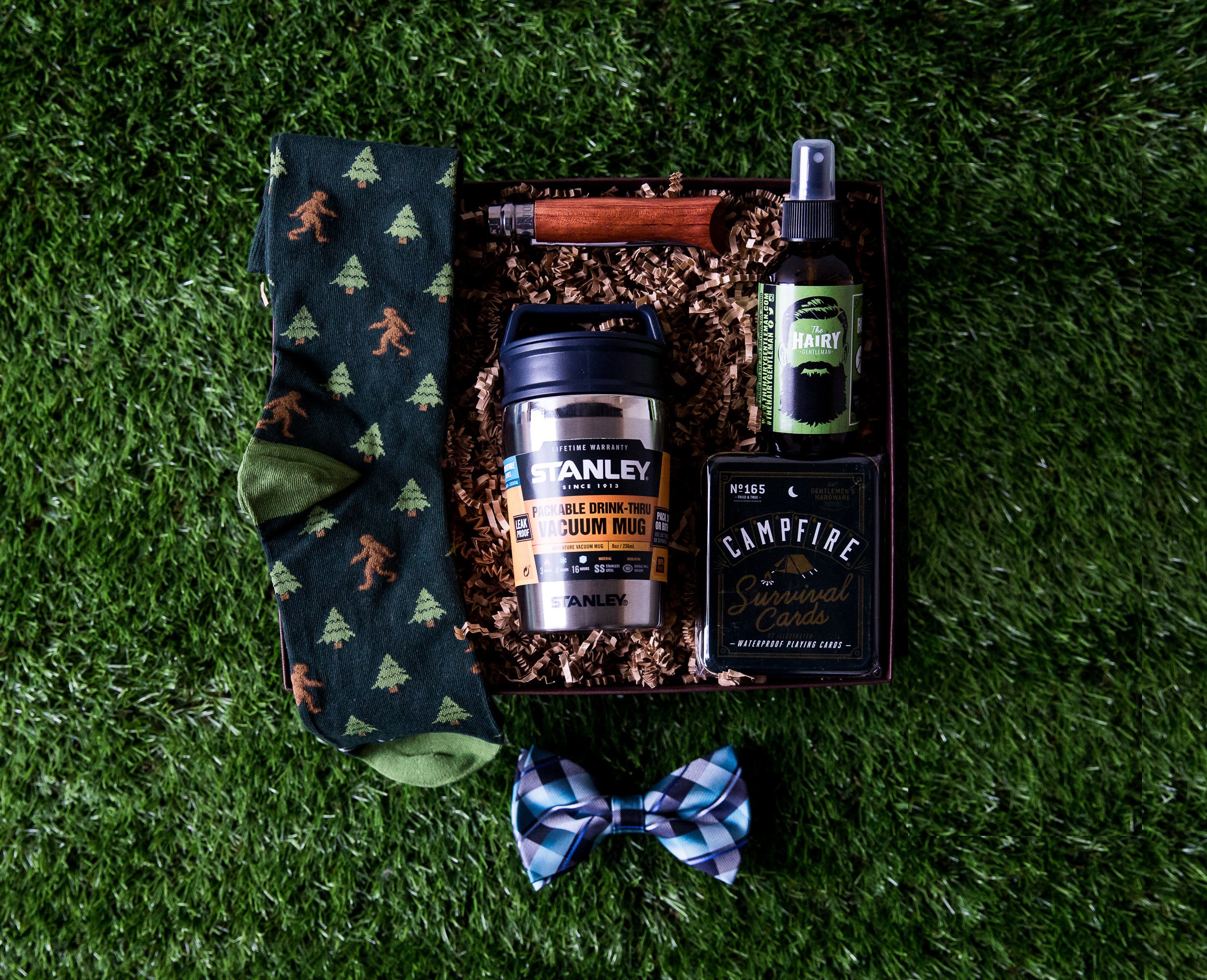 If you know a gent who appreciates the great outdoors, our Outdoorsman Gift Set will make the perfect compliment to any fishing, hunting, or camping trip. The set comes with the Opinel No. 8 Pocket Knife w/ Bubinga Wood Handle by OPINEL, an 8 ounce Stanley Stainless Adventure Vacuum Mug, a pair of Gone Sasquatchin' Socks, some Campfire Survival Cards, All Natural Bug Spray which is 100% organic with all natural ingredients. All of these items packed together to make any outdoors trip refined and adventurous.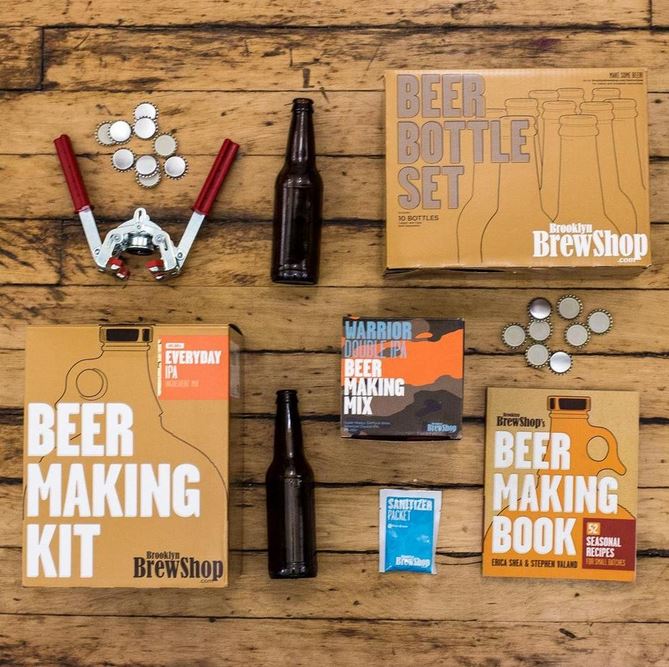 5.Afternoon Wheat Beer Making Kit
Now, this gift is perfect for the hands-on beer loving kinda guy! Our Afternoon Wheat Kit is a full kit specialized for brewing and sharing with friends all day long. The package includes all the equipment and ingredients needed to prepare a one-gallon all-grain batch. The Kit itself is reusable, and all you need to repurchase for the next batch is a new mix. Inside the box, you will find: The All-Grain Ingredient Mix, Gallon (3.8 L) Glass Fermenter, Glass Spirit-Filled Thermometer, Vinyl Tubing, Racking Cane & Tip, Chambered Airlock, Brooklyn Brew Shop Cleanser.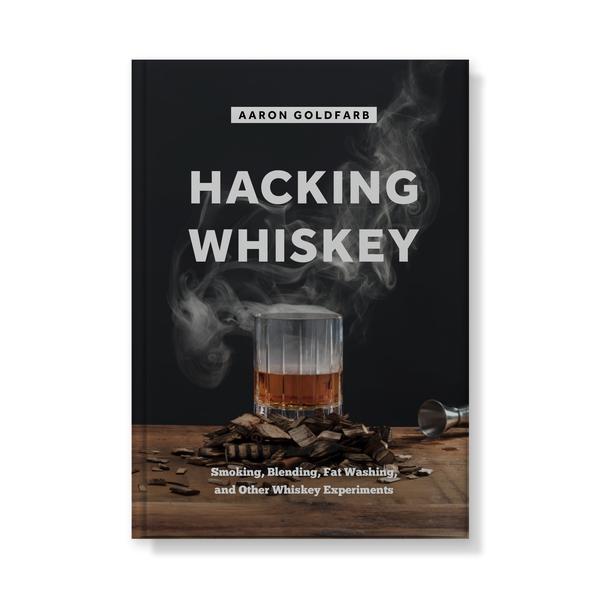 6.Hacking Whiskey by Aaron Goldfarb
Calling all whiskey enthusiasts this gift will be perfect for any gent that likes to shake things up! The Hacking Whiskey by Aaron Goldfarb includes a remarkable collection of hacks and experiments that are unquestionably going to revolutionize everything you presumed you knew about whiskey. The guide for this clever adventure is Goldfarb himself— a whiskey geek— in here he gives tips, recipes, and insider secrets about the weird, yet delightful ways in which whiskey to use whiskey. This is undoubtedly a fun and creative gift for any whiskey lover that gives the gift that keeps on giving.