Dear ol Dad....easily the hardest person to gift for. When you ask him what he wants, he replies "You don't have to get me anything." He's already received all of the usual suspects (slacks, ties, gift cards, etc.). And he's very seasoned when it comes to his hobbies; So if you want to buy something related to his past-time, getting something cheap is an absolute no-no. That is why we provide gifts with an emphasis on quality. Check out our picks for the best gifts for Father's Day. Whether you're shopping for something practical, stylish, or fun, you're sure to make dad proud with these Father's Day gifts.
For the Handy Dad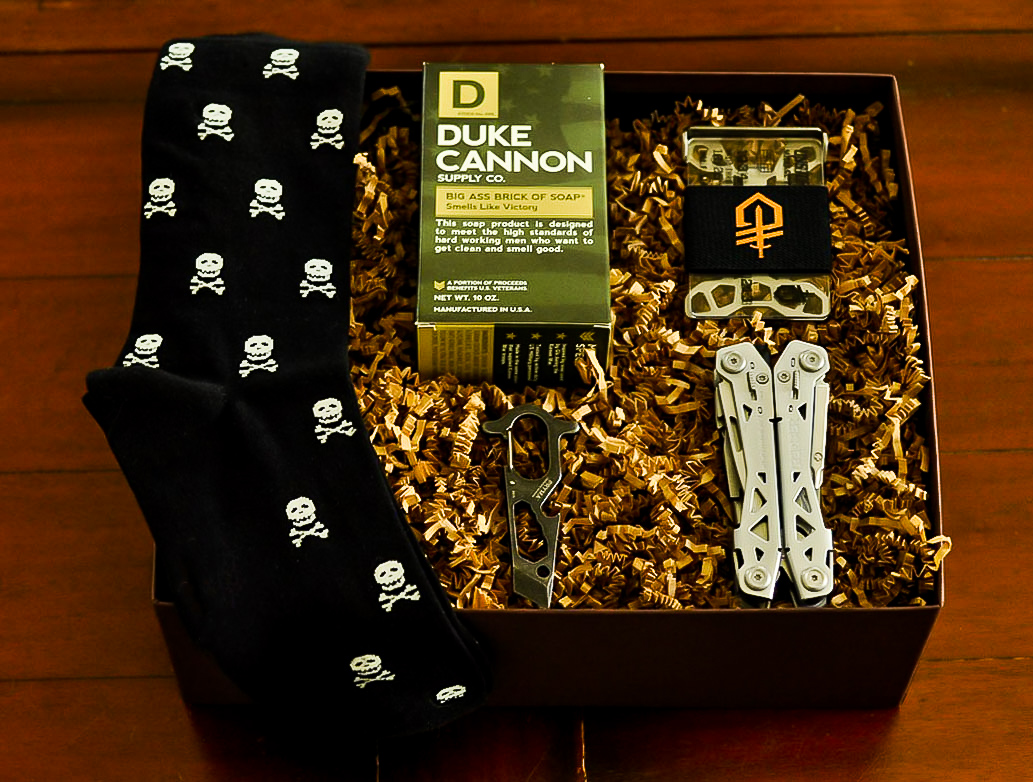 The Tactical Gent: Heavy Duty Edition
For the guy who likes to get his hands dirty (that's why we included the Duke Cannon soap). We acknowledge that a workman is as good as his tools, which is why this box includes the Gerber Suspension NXT multi-tool. This bad boy has 15 different functions: including pliers, screwdrivers, wire strippers, and scissors just to name a few. It also carriers a lifetime warranty, so you wouldn't have to buy another again. Also included is a heavy duty minimalist wallet, and a stylish keychain tool that acts as a pry bar, multi wrench and bottle opener. Click HERE to learn more.
For the Funny Dad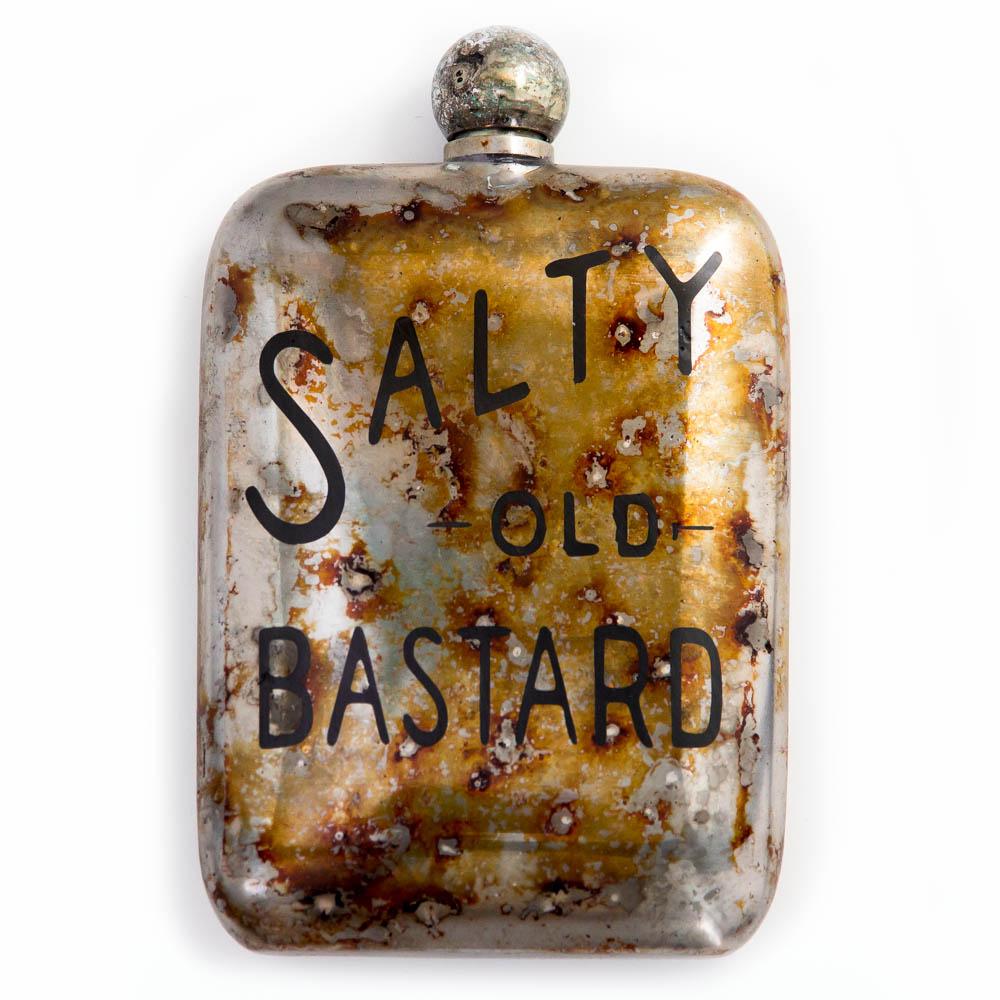 Everyone knows at least one guy who would love this gift. Tailor-made for the life of the party. This 6 oz stainless steel, with etched embellishments atop a classic patina, giving it a rustic, vintage feel. This flask is sure to be a conversation starter with it's edgy look, and its funny message. If your dad appreciates a good drink, and a good joke, this is the perfect gift for him. Click HERE to learn more.
For the Dapper Dad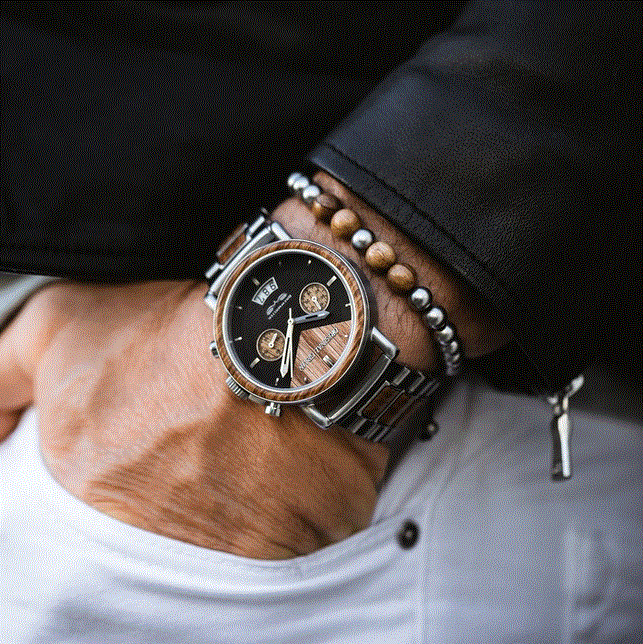 This one is a double whammy. Not only are these watches gorgeous, but they're also great for collectors as well. This beauty features wood reclaimed from authentic German oak beer barrels, a tribute to the German brew culture. These wooden watches were handcrafted in the USA, preserving the character and patterns of every piece of timber, making no two watches are exactly alike. And with each watch sold, a new tree is planted. Click HERE to learn more.
For the DIY Dad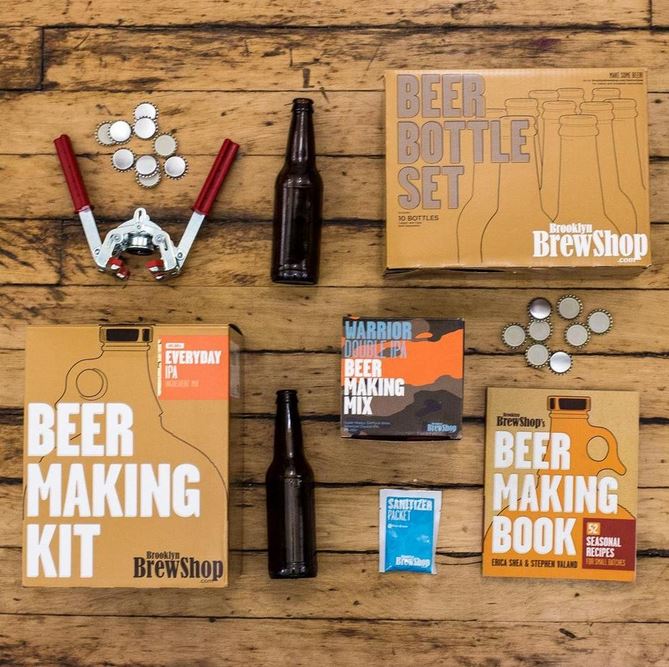 Now, this gift is perfect for the hands-on beer loving kinda guy! Our Afternoon Wheat Kit is a full kit specialized for brewing and sharing with friends all day long. The package includes all the equipment and ingredients needed to prepare a one-gallon all-grain batch. The Kit itself is reusable, and all you need to repurchase for the next batch is a new mix. Inside the box, you will find: The All-Grain Ingredient Mix, Gallon (3.8 L) Glass Fermenter, Glass Spirit-Filled Thermometer, Vinyl Tubing, Racking Cane & Tip, Chambered Airlock, Brooklyn Brew Shop Cleanser. Click HERE to learn more.
For the Binge Watching Dad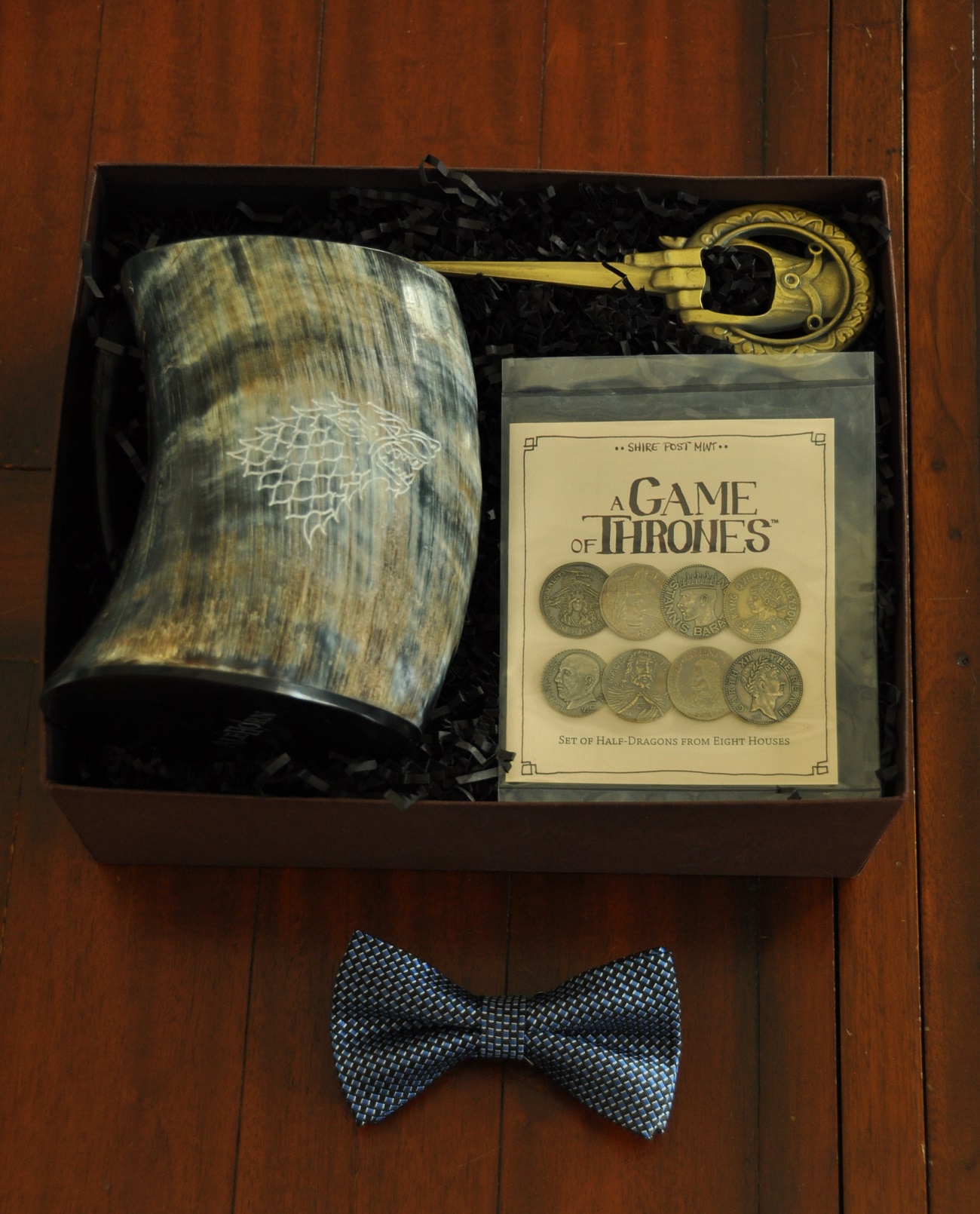 A gift set fit for a king, this box comes with a drinking horn to enjoy the finest ale, and Hand of the King bottle opener, and set of officially licensed Half Dragon coins representing the great houses of Westeros. Wrap it all up with an icy blue bow tie, and you have a perfect gift set for the Game of Thrones super fan. Get the set HERE, or you can visit HERE for just the drinking horn with your favorite house sigil.
For the Forgetful Dad


Here's the perfect gift for the dad who's always losing his keys...or his phone. If his keys are missing around the house, use the app to make your KeySmart Pro play a tune so you can find them faster! Lose his phone? Press the Tile™ button on the KeySmart Pro twice and his phone will ring, even on silent! But, it's not just a key and phone finder. It's sleek design allows him to stack up to 10 keys neatly, and free up some room in his pockets. Click HERE to learn more
For the Frequent Flyer

Whether dad is flying for work, or for fun, the Jet Setter box which is THE perfect gift for the frequent flyer gent. This collection includes all of the travel essentials each made with the highest grade quality, including a 4000 mAh Power Bank Charger by Moleskine, a Grid-It personal organizer, a pair of Zebra Wood Bowery Earbuds by LSTN Sound Co. In addition, it includes an Old Fashioned Carry On Cocktail Kit to further enjoy his flight. Click HERE to learn more
For the Grillmaster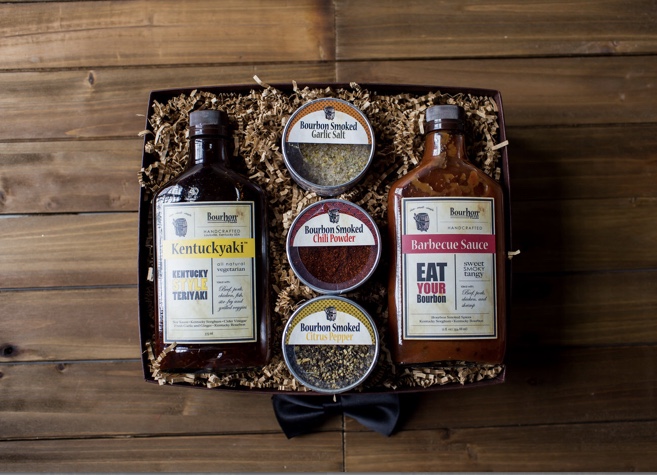 Probably the next best thing to a man and his car, is a man and his grill. Bourbon Barrel Foods uses reclaimed barrels straight from Kentucky's finest bourbon distilleries as both a smoking and aging agent. The process imparts an added dimension of flavor that cannot be replicated using any other method. Available HERE.
For the Golfer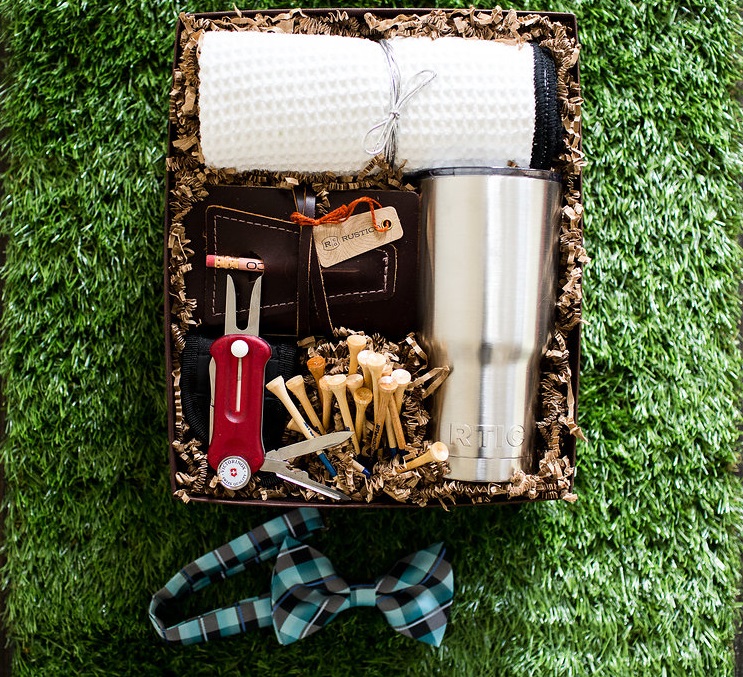 This is still one of my favorite boxes, as it features a lot of the golf essentials that we may take for granted. The first of which is a Swiss Army golf tool that has over 10 functions, including divot tool, tee punch, club groove cleaner, and ball mark. This gift also includes some of the best quality, longest lasting tees, a premium leather golf journal, a microfiber towel and RTIC tumbler, because we know golfing is an all day event. If your dad is serious about golf, we guarantee that he'll use and love everything that is in this box. Available HERE

For the Classic Dad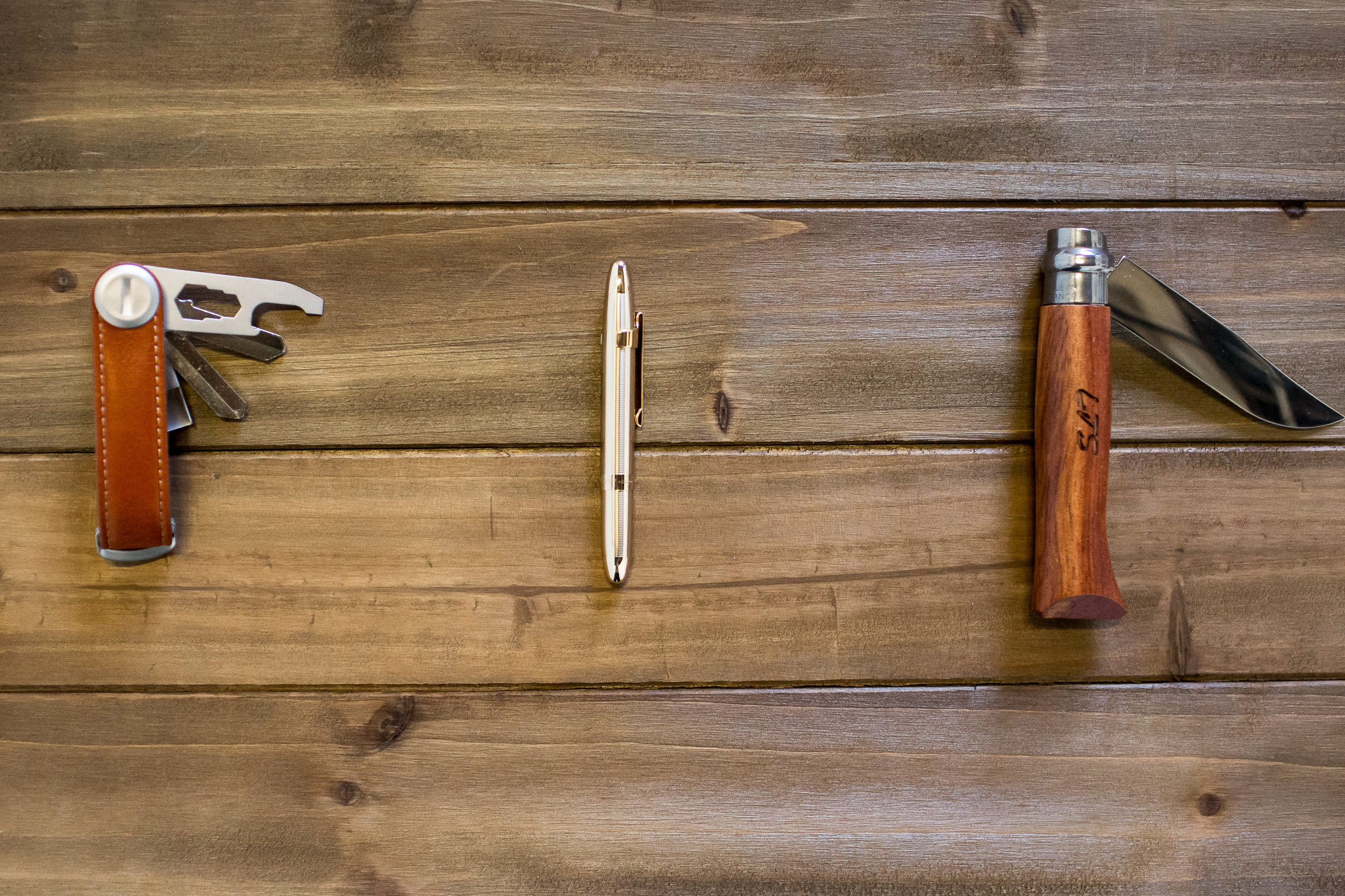 A true gentleman is always prepared. This is the perfect gift for the man who believes in both style and function. With tried and true classic materials, such as wood, leather, and brass, this collection is for the man who enjoys class and sophistication with his everyday carry. Add a personal touch, and get initials engraved on the Opinel No. 8 pocket knife (Allow 5-8 days for delivery on engraved set). Available HERE

For the Dad who needs his Coffee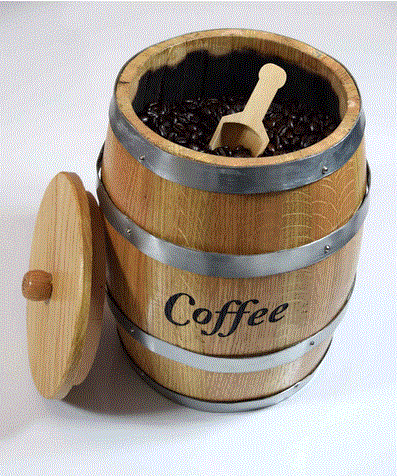 The Javanator Barrel Aged Coffee Infuser
Now dad can make his own barrel infused and aged coffee at home. The Javanator is made from new American white oak and charred to extract flavor from the barrel. How does it work? Season your barrel with your favorite spirit by pouring a shot into the barrel and swishing it around until is soaks into the barrel staves. Place whole coffee beans into the barrel and let it age and infuse for 3 to 5 days. After the infusion period, grind your beans and enjoy your coffee! Available HERE
For the Minimalist Dad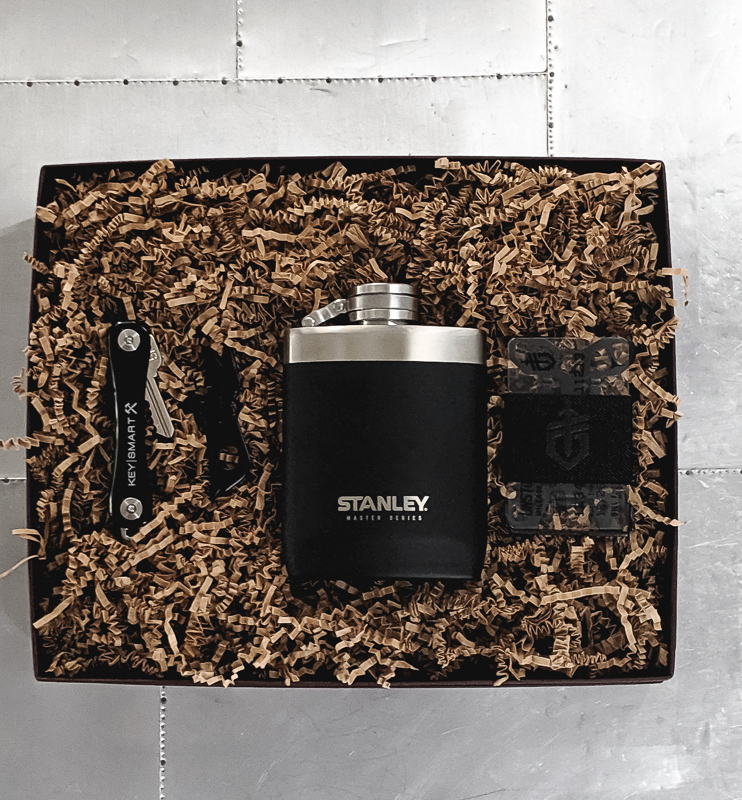 The Gentleman's Carry: All Black Edition
This is the perfect gift for the classy, understated dad who still likes efficiency. I want to pace emphasis here that everything in this box (along with all of our other boxes) is high quality and man approved. The Keysmart Rugged and the Gerber wallet are all about freeing up pocket space. The Gerber Shard may be the most renowned keychain multi toll in history. And the Stanley flask is as tough as it is stylish. There is no way will not love this one. Available HERE

For Dad's Man Cave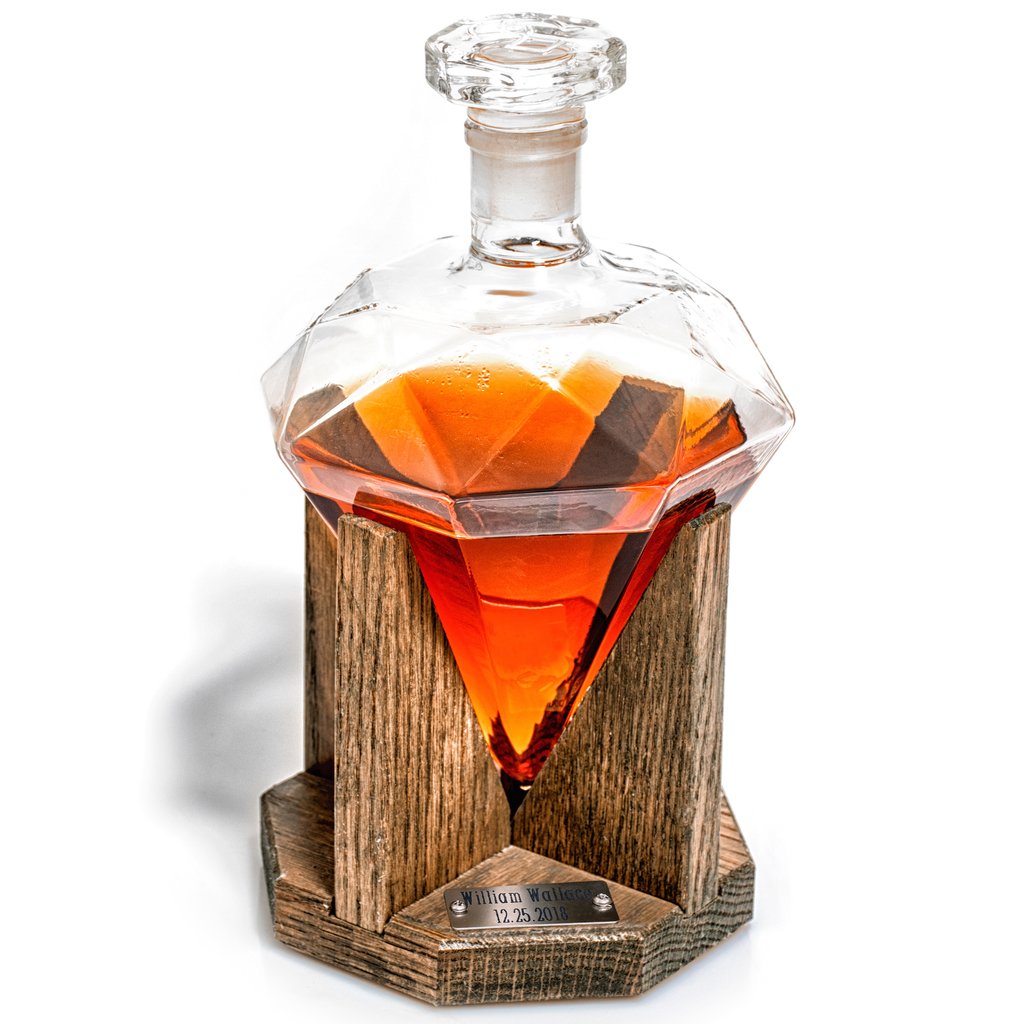 Diamond Shaped 1000mL Decanter
Here is a true statement piece for the man cave that'll look great in any home bar. The wooden display base is handmade of solid oak by master carpenters in Kentucky. The sturdiness of the base reflects the earthiness of the bourbon. The ground glass stopper creates a durable airtight seal to last a lifetime. Air will not mix with the purity of the liquor. The pure essence of the liquor is preserved and not evaporated. Add a personal touch by adding an engraved nameplate. Available HERE
For the Military Dad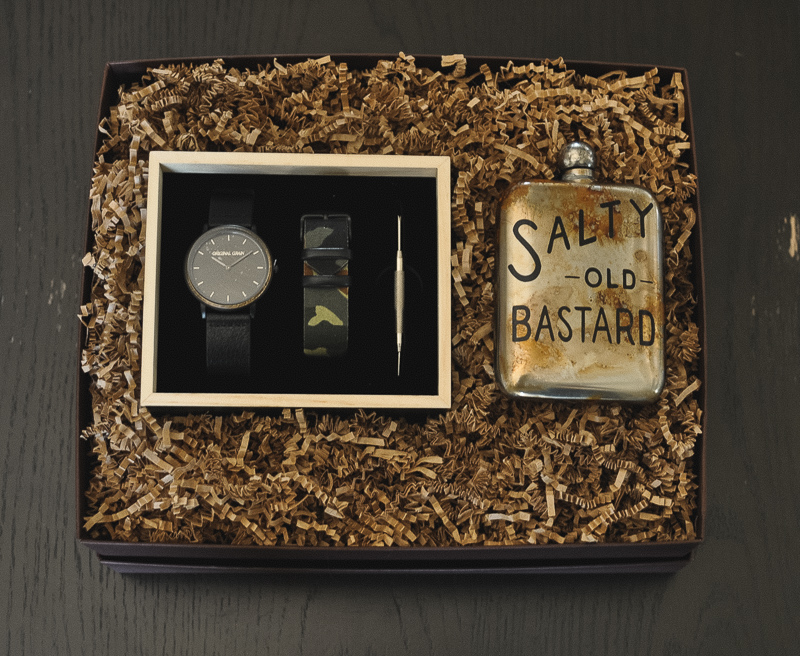 Combining the two biggest staples in classic men's gifts, this watch and flask set will be cherished for the years to come. Inspired by the bravery and valor of all who have served, each handcrafted timepiece in this extraordinary coalition is made with vintage military gear. This includes two different straps. One made from vintage leather bomber jackets worn in the 1940s and '50s. The other, from Woodland camouflage uniforms feature a 5-color flecktarn camo pattern. The wood, made from reclaimed wood from actual ammunition crates. The flask goes through a special patina process that gives it a rustic, vintage feel. If the rustic look is not your cup of tea, we have several options to choose from. Available HERE

For the Dad who Loves his Whiskey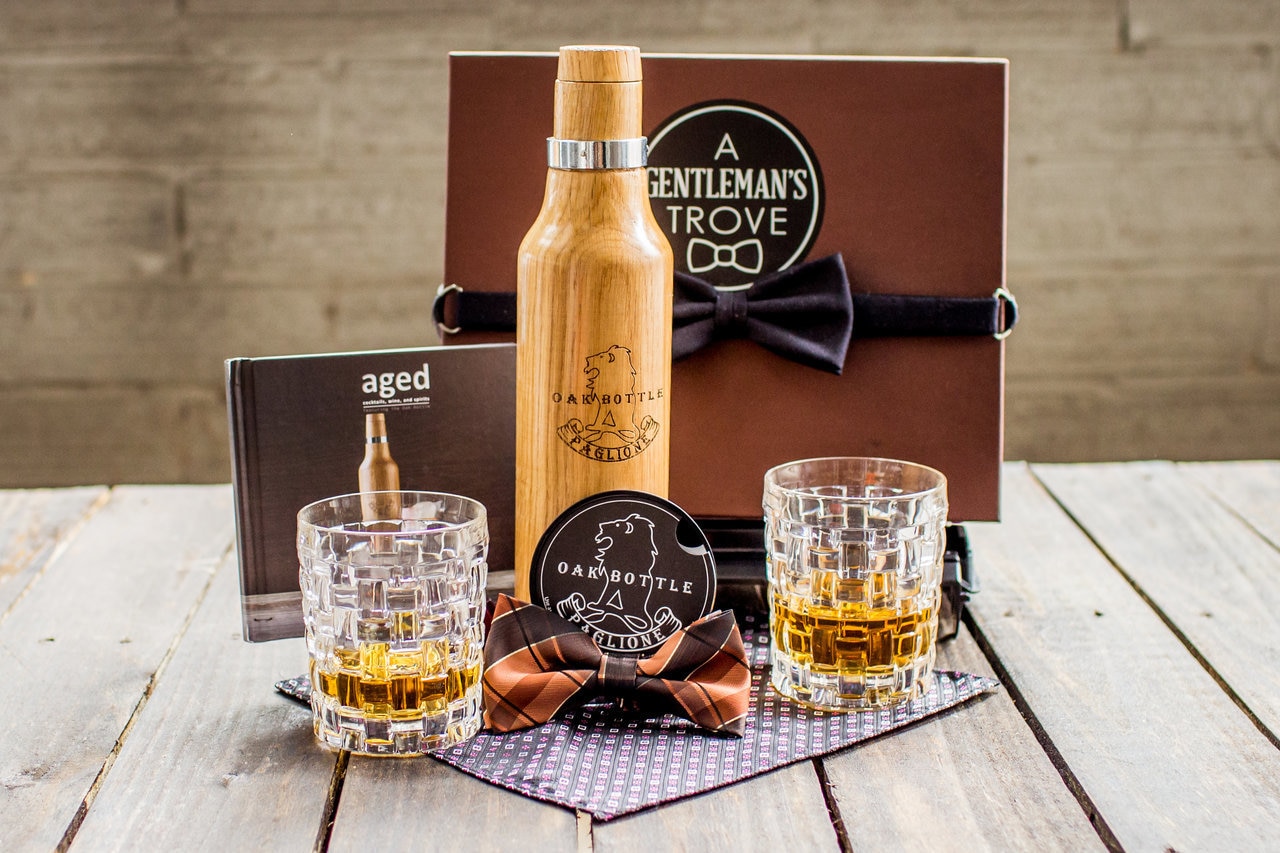 Our Whiskey Enthusiast box allows you to age whiskey like the pros, bring the best out of your whiskey within a matter of hours, and enjoy it in a fine glass. The Oak Bottle also makes a great conversation piece at the home bar.The perfect gift for the man who appreciates a good glass of Whiskey. Available HERE
Jun 3rd 2019