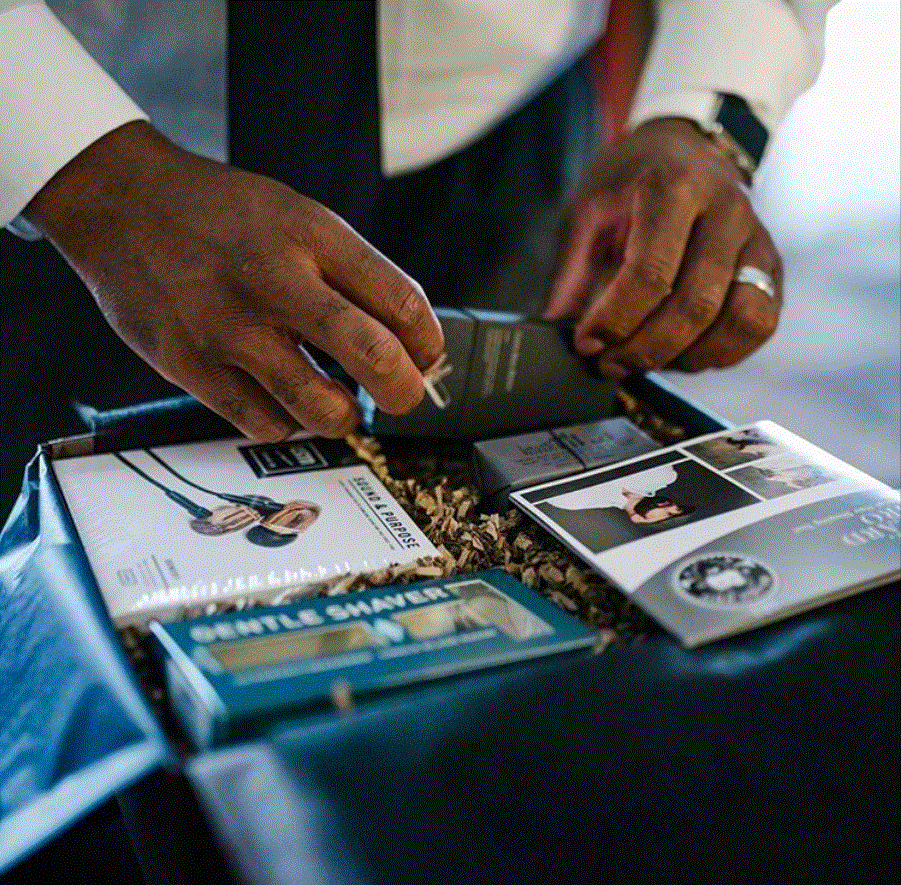 Why Choose A Gentleman's Trove?
Whether a man is into golf, tools, drinks, or shoes, there is one thing they all have in common. A man appreciates good quality. Buying a gift for him should be no different. Any man would be grateful for any gift. But if you want a gift that he remembers, a gift that he'll hold onto and that will last, you want it to be quality.

We specialize in the following categories:

Bar/Man Cave Gifts (Note: We do not sell alcohol)

Golf

Sports

Cigar Accessories (Note: We do not sell tobacco)

Outdoor/Travel

Tech
We at A Gentleman's Trove will assure you that everything we send out is quality, and man approved.
When you choose A Gentleman's Trove, we'll assign you a dedicated Gift Whisperer, who will help you every step of the way in finding and delivering the perfect gifts. Whether it's gifts a Christmas gift, retirement gift, or anniversary gift, we've got you covered. Whether you have a certain theme in mind, or you have no clue what to do, we can find a high quality gift for you.With access to over 20,000 products from quality, trusted brands, we can curate the best gifts. We'll do all of the work, so you don't have to.
No Extra Fees or Commitments

Contacting us is completely risk free. There are no commitments, subscriptions, or hidden fees involved. Contact us below to get started with one of our Gift Whisperers,
Recipient's name

Your budget range

Gift Theme, Preferences, and any information you'd like us to know about the recipient.


Preferred date for the gift to reach its recipient (min 7-10 business days)
or click HERE for some of our curated, customizable boxes.